You buy shoes online and have them delivered next day? Why not do the same with your vehicle?
We have several options to suite your needs – and as always, there is no obligation to buy unless it's EVERYTHING we say it is!
---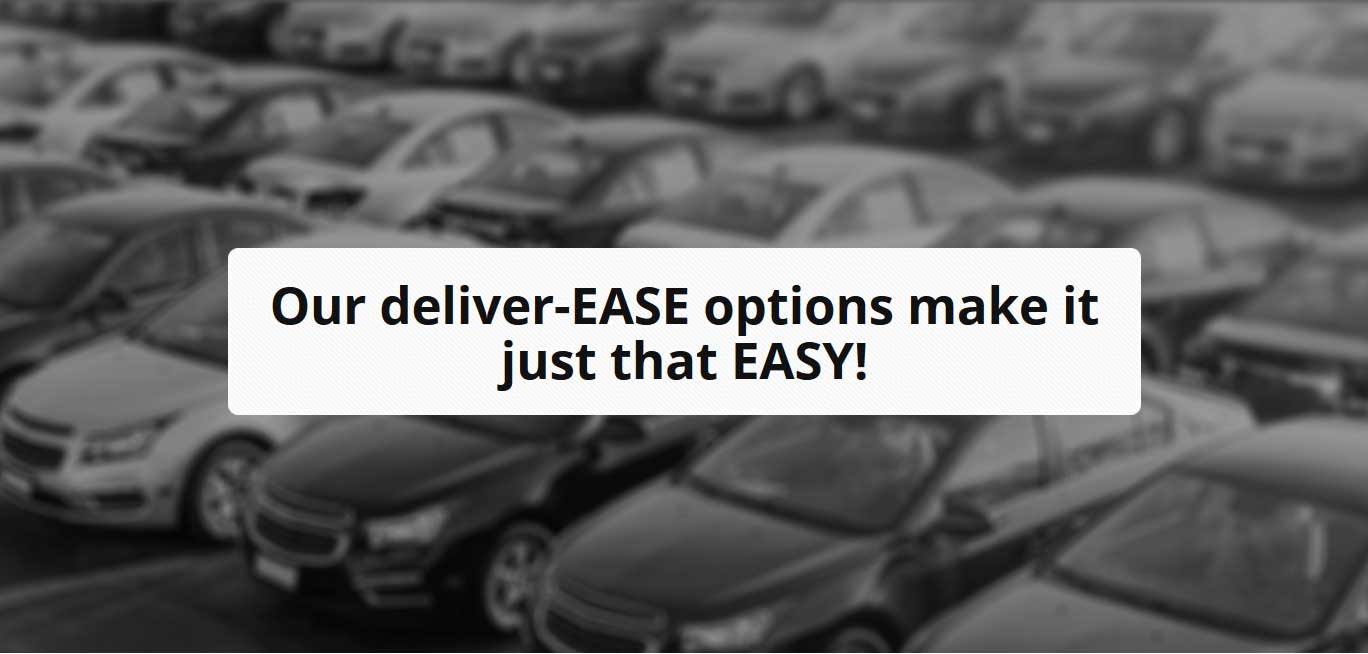 1
Delivery by our Professional Drivers
We have over 30 drivers on call, who are excited to head your way!! This is a very popular option – and we VERY often get raving reviews on our drivers. This option is provided for FREE for deliveries up to 300 miles from the dealership!
2
Delivery by Open Flatbed Trailer
We have 10 professional drivers with CDL licenses that can lovingly put your new baby on a trailer in order to avoid adding any mileage. This is another very popular option!! We have a fleet of trailers and have vehicles on the road across the United States daily! You just may have seen one of our delivery trucks in your town!
3
Delivery by Enclosed Trailer
Want to take it up a notch? We also have enclosed trailers available for your driveway delivery! Our same great drivers can load your new vehicle up in one of our enclosed trailers if you so choose and be on their way!
4
Pick-Up from the Dealership
Yes, we've made delivery easy – and there's never an obligation to buy if it's not EVERYTHING we say it is…but just know, we'd also love to meet you in person!! There are some buyers that would enjoy a little getaway road trip…. And some simply like the dealership experience. For those customers, we offer FREE airport pick up from KCI and Springfield MO.